Service
Wiki
Smart document management to create and share together
Freedom to edit and share documents
Just write and share meeting minutes, proposals, and work materials on wiki that were written and exchanged in files before.
Working together on a document helps us expand and refine our ideas more effectively.
Neat document creation and convenient presentation
The markdown editor makes it easy to write structured text, and apply formatting with just text.
Just a single click converts it to a presentation mode.
Neat external sharing!
You can share what you write as a wiki externally as a public link.
It is very useful if you need a wiki page that external users also need to check out.
Reaction

View more
Smart document versioning
Secure version control! All change history is automatically saved.
You can instantly see who modified what, and you can revert to a previous version if necessary.
Reaction

View more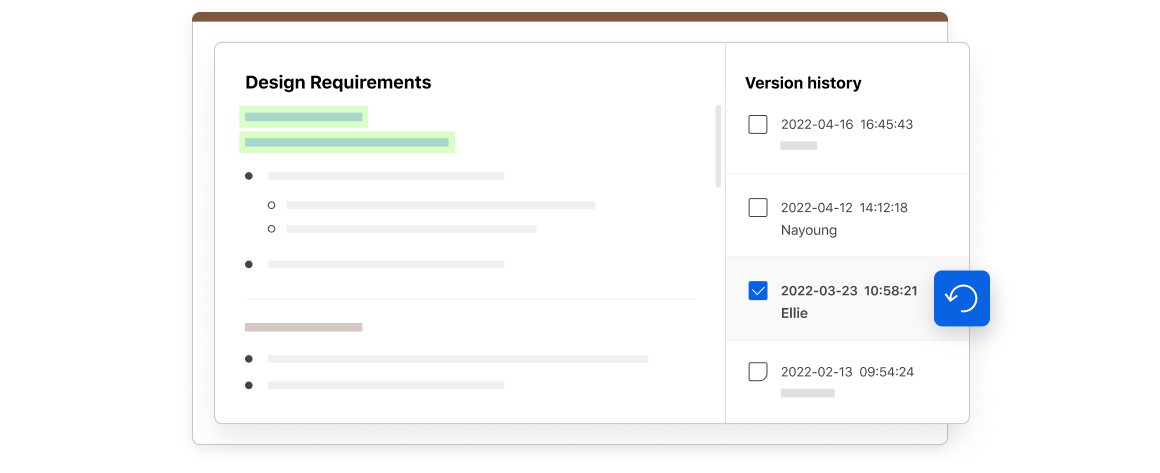 Do you want to know more about Wiki?
Other services better to be used with Wiki